Europeans like vegetables, tomatoes being their favourite. In 2017, European farmers produced 64.8 million tonnes of vegetables, of which more than 25% were tomatoes. Onions and carrots came in at the second and third place respectively. Within SmartAgriHubs, horticulture is also part of the vegetable sector. Vegetables and horticulture make up 26% of the total crop output of the EU, while only taking up around 2% of all European arable land.
The sector faces several challenges to ensure a sustainable supply: Changing weather conditions, responsible use of pesticides and fertilisers, crop diseases and market fluctuations represent the most urgent ones. Technology offers opportunities to help face these challenges head-on.
Within the vegetable sector, Digital Innovation Hubs experiment with technology to (among others) monitor stocks with 3D imaging, support harvesting robots in greenhouses, and to use data to optimise the use of fertilisers. The ultimate goal is to leverage the benefits of technology to create a more efficient and sustainable vegetable and horticulture sector.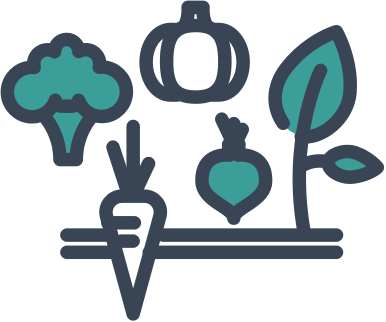 Flagship Innovation Experiments in this sector