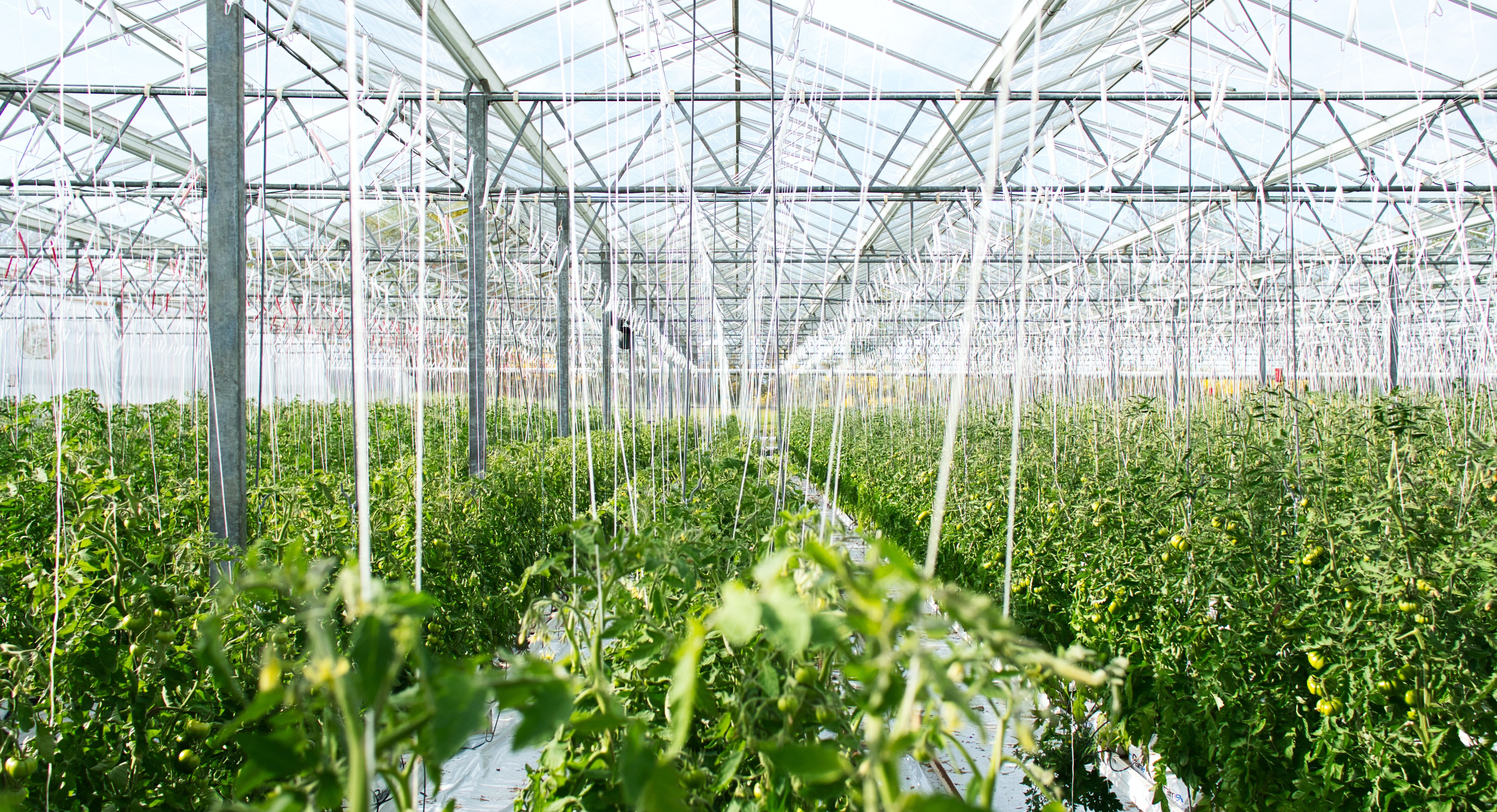 X2.0 offers opportunities for players in the Agritech sector:
· Deeptech SMEs, startups, and scaleups in the AgriTech sector are encouraged to apply and receive €30K. 10 selected startups will have the chance to participate in this competitive and customized 5-month program designed to launch, develop, and scale new solutions. Each beneficiary will receive €30K in Innovation Vouchers to reach the next level in their advancement with mentoring and tailored support and scaling services.
· Service Providers (also called Impact Builders) such as accelerators, incubators or DIHs among others can join X2.0 network to support these selected startups through reimbursed services.
1. Do you have a solution to disrupt the Agri-Industry?
The AgriTech Open Call is aimed at startups, scaleups, and SMEs with technologies to improve production and address challenges, especially in the context of climate change.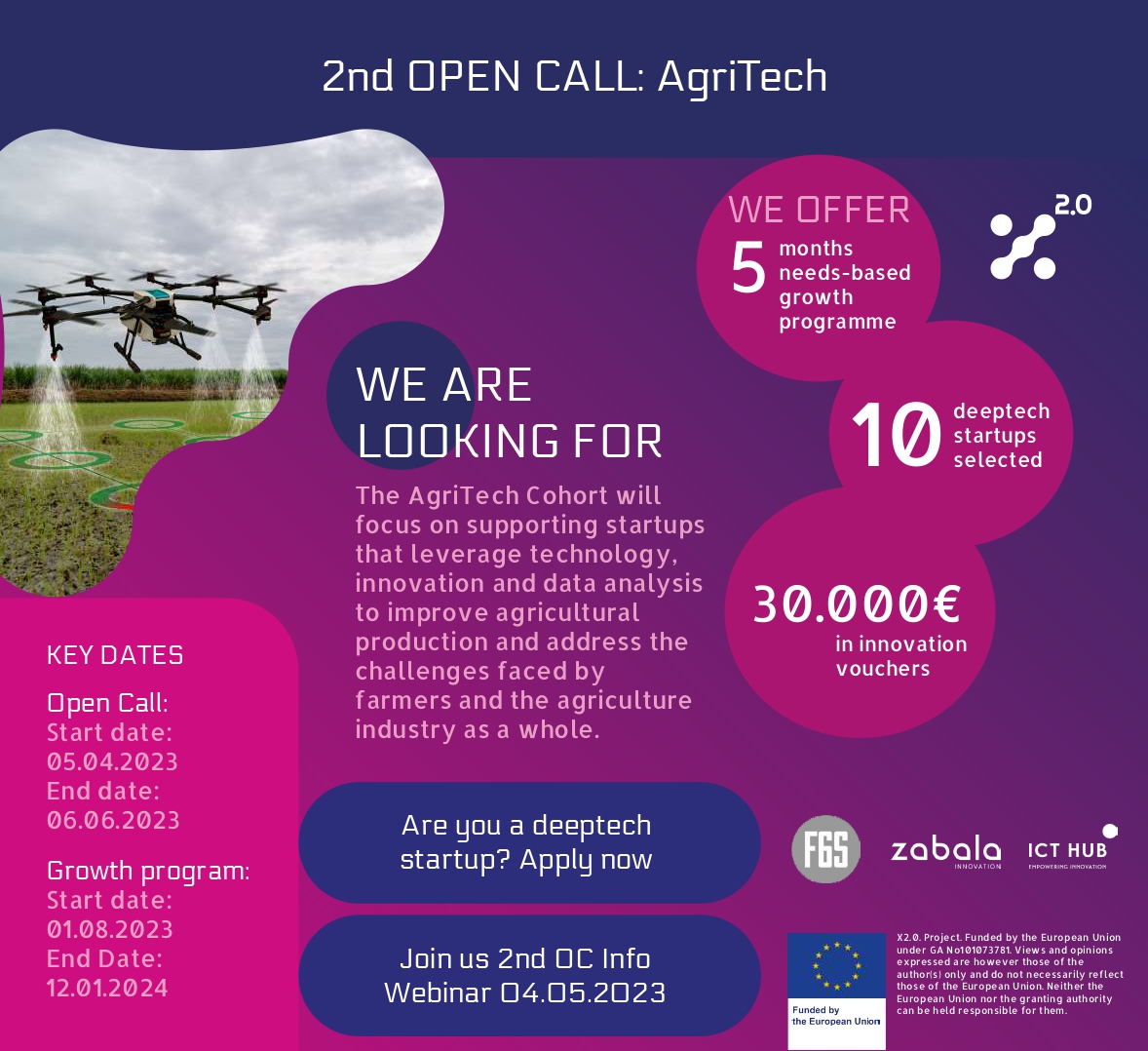 We seek innovative solutions, such as precision farming techniques (e.g., sensors and drones) and advanced analytics and machine learning algorithms, that help farmers make more informed decisions.
X2.0 will offer a 30k€ voucher to startups to receive external support services but the X2.0 consortium also offers benefits such as:
· Corporate Matchmaking and procurement
· Private Fundraising assistance
· Custom EU funding and public procurement ecosystem and overview
· Talent Matchmaking & Job promotion
· Promotion & Visibility
Interested startups and SMEs must submit their applications on the F6S Platform. Before applying, we recommend carefully reading the Guidelines.
The deadline for submission is June 6, 2023, at 17:00 CET (Brussels time). Apply now!
We also invite you to our informative session: Webinar for startups: 4th May, 2023 | 10:00 am. Register now!
2. Our Impact Builders' Network
We have created a growing network of more than 100 validated Impact Builders (IBs), companies and individual experts from 28 countries that will provide exceptional services to the startups chosen for our X2.0 Growth Program.
Participation in this project can bring very attractive benefits for Impact builders:
· Economic benefits for the provision of required services (reimbursed services).
· Establishment of business relationships with 50 promising companies in different fields with potential to lead Europe.
· Attendance to events, seminars and meetings organized by the consortium.
· Ability to promote your company and activities on the project's website and social networks.
· Participation in a startup support program financed by the European Commission.
· Be part of the X2.0 community with networking opportunities with other relevant stakeholders through a dedicated communication channel

The Impact Builders Community is always seeking new talent. If you would like to join, then fill out this simple form. Our next cut-off date is the 5th of May 2023.

Get in touch at info@x2-0.eu or via our social media channels: Twitter and Linkedin to learn more and stay tuned for further opportunities.