Who doesn't like apples? Europeans do. Almost one fifth of the total fruit produce in Europe consists of apples. But EU farmers grow many more varieties of fruit. In 2017, EU farmers produced around 32.6 million tonnes of fruit on 3.2 million hectares. This represents around 1.7 % of the total arable land available in the EU and 12.4% of the total EU crop produce. The fruit is either sold apiece or processed in other goods.
However, as with the other agricultural sectors, the fruit sector faces challenges. A growing EU population translates into a growing and continuous demand for fruits. Furthermore, on the one hand, climate variations offer the possibility of growing different fruits throughout Europe, but on the other hand, unpredictable weather conditions may result in crop failure. Moreover, the responsible use of pesticides and fertiliser is another issue as well.
Technology might offer useful solutions to these challenges. Digital Innovation Hubs use technology in the fruit sector to (among others) detect crop diseases at an early stage, monitor vines in vineyards and create a mower robots for vineyards so as to establish a more efficient and sustainable fruit sector.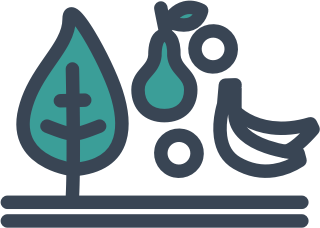 Flagship Innovation Experiments in this sector