Join us! Get your proposal ready for the SAH Open Calls
SmartAgriHubs (SAH) is a Horizon2020 project which is building a network of agricultural Digital Innovation Hubs (DIHs) across Europe.
Our aim? Developing strong connections between various Digital Innovation Hubs, Competence Centres, farmers and tech providers! We believe that new technologies will play a major role in making agricultural practices more sustainable. But from designing a digital innovation to its commercial success the road can be long and extremely complex!
Fortunately, some organisations exist that can help our digital innovators: the Digital Innovation Hub. The DIH, as we called them, is a "role" played by an organisation that possess knowledge and expertise in technology, business management, project management, marketing (etc.) and which is also very well connected to its region, Competence Centers and farmers! The DIHs have a central role in supporting SMEs and other innovators in their technology developments. The DIHs ensure that the new innovations are addressing the needs of end-users (farmers, SMEs, etc) and ensure their successful market launch.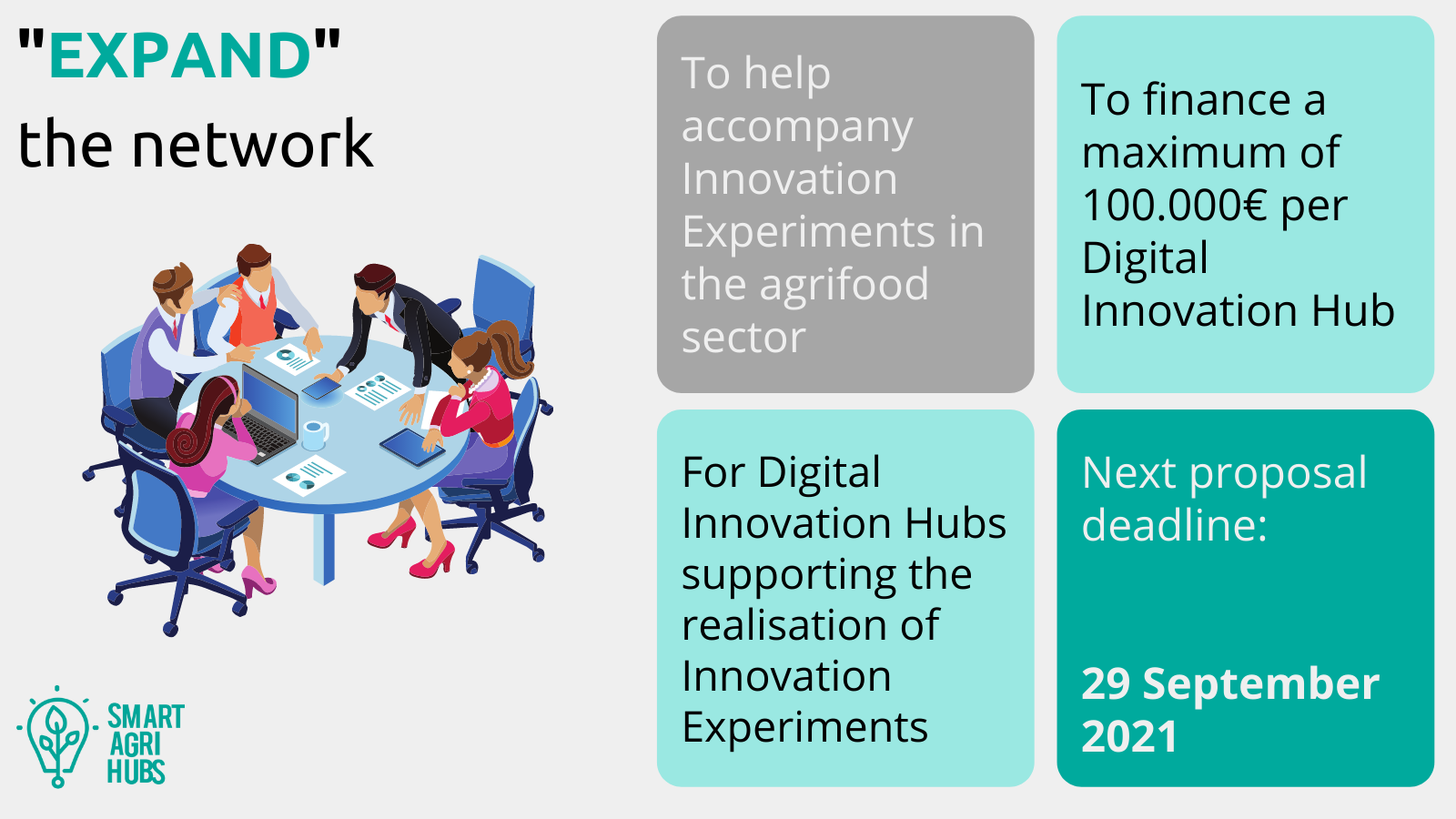 Are you an active actor in the digitalisation of agriculture?
Then, you should definitely have a look at our Open Calls! SmartAgriHubs proposes the Open Call EXPAND for partners that have already a solid idea of innovation but who would like the help of a DIH during their journey. If you are planning hackathons and datathons types of activity, you can check the Open Call RESTART. Have a look at our Open Calls webpage for further details, and asks us all your questions on the SAH Forum.
Joining the SmartAgriHubs ecosystem will also help your DIH to develop your network - regionally and internationally, access training and learning opportunities, and much more!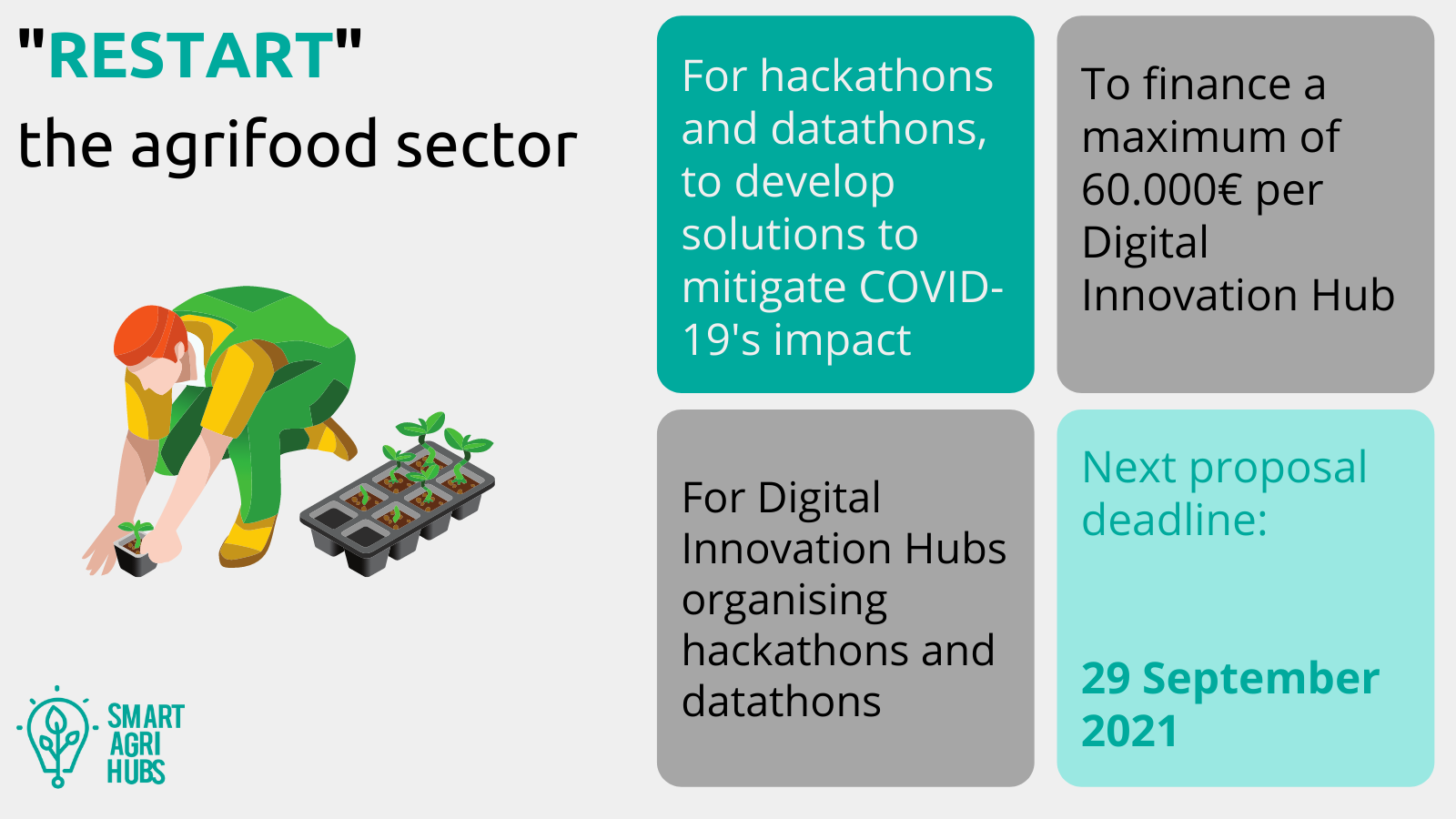 Apply now!
The SmartAgriHubs' Open Calls work on a rolling system, we organise "batch deadlines". With this system, SAH can offer flexible support to innovation projects and Digital Innovation Hubs. If a new idea pop-up in your mind, start working on your proposal and send it to us by the next batch deadline... it's easy as that!
Our next deadline is on Wednesday 29th of September, stay tuned this month of August and September for more news and information on the SAH's Open Calls!