Youth are our future - Building Sustained Smart Farming and Bioeconomy Competence in Central Finland
Youth are our future - Building Sustained Smart Farming and Bioeconomy Competence in Central Finland
The adoption of smart farming technology (SFT) to support the green transition towards sustainable agriculture is, above all, a generational challenge.
The significant potential of young people in implementing SFT, sustainable agricultural development and shaping the future of rural areas, in general, is widely acknowledged, yet is largely untapped in digitalisation and technology adoption processes in agriculture. Young people are the experts, specialists, end-users, farmers and decision-makers of the future of rural areas, and therefore a long-term strategy needs to be built on the necessary support services to better integrate young people into development processes. There is also a need to achieve synergies between many different actors and identify and build a continuous service development process. Key stakeholders, such as agri-food and IT companies, businesses and investors, also need to be better involved in the process. Synergies need to be built between stakeholders and generations.
The Institute of Bioeconomy (IBE) in Tarvaala, Finland, is a division and focus area of JAMK University of Applied Sciences. Besides educational programs in agrology and bioeconomy as well as RDI, IBE is a developer of business and promoter of export activity within bioeconomy and agriculture, creating a new material economy and circular economy saving natural resources. At IBE, we recognize the need to systematically integrate the requirements and interests of future knowledge and end-user pools, existing agricultural end-users (farmers) and different agricultural stakeholders.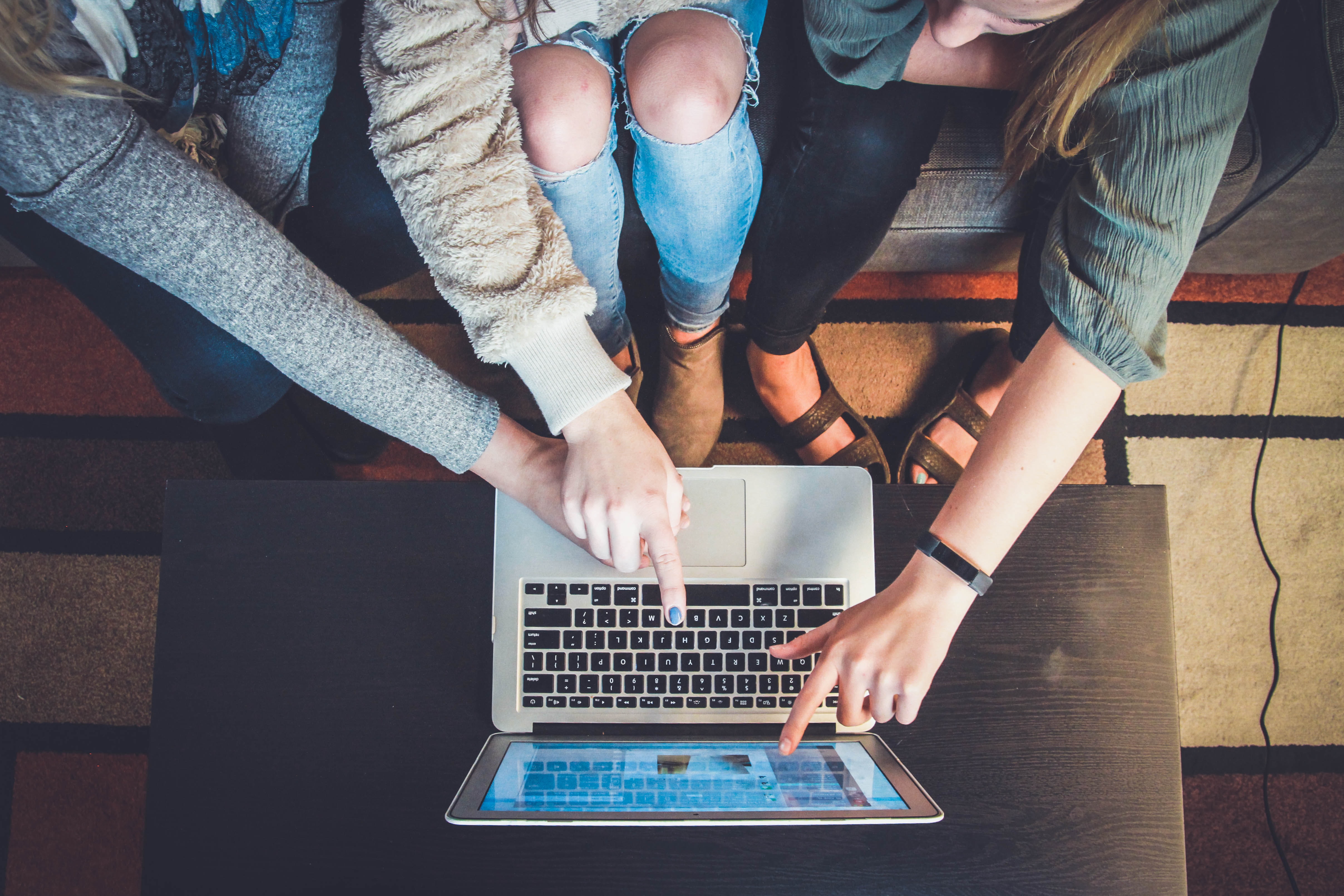 In 2021, IBE launched AB Smart DIH (Agriculture & Bioeconomy Digital Innovation Hub), an innovation hub that brings together key experts and practitioners in agriculture and bioeconomy to solve the challenges of digitalisation. Through DIH services, companies, farm entrepreneurs, researchers, developers, educators, students and end-users provide solutions to common challenges via a truly multi-actor approach. The Innovation Hub provides practical solutions aimed at promoting and accelerating the uptake of innovation and digitalisation. AB Smart DIH is part of both the Finnish Agrihubi and international SmartAgriHubs (SAH) networks. Recently, through the SERVICE call, SAH granted funding to IBE for the AB Smart DIH service development project "Smart Agriculture & Bioeconomy Digital Innovation Hub - Building Sustained Smart Farming and Bioeconomy Competence in Central Finland".
The purpose of the project is to meet the challenges mentioned above, but also to seize perceived opportunities. An earlier IBE study on the state, needs and challenges in smart farming in Finland revealed that for various agricultural stakeholders (eg agrifood and IT companies) a key incentive to collaborate with IBE is the opportunity to integrate young people in the process. IBE educates and trains future agrologists and bioeconomy experts. RDI activities and education go hand in hand, and the work and results done with various project partners are easily accessible, utilized and further disseminated by the trainees. In this way, young people are effectively integrated into RDI and DIH activities, which is considered by stakeholders to be important for their long-term strategy. For stakeholders, especially business partners, the motive may be part of a long-term marketing strategy, e.g. in terms of sales (future end-users) or recruitment (future experts). In the long term and in the big picture, such a strategy will create both cross-sectoral and intergenerational synergies, which are essential not only for a sustainable digital transition, but also for the development and strengthening of rural business models and, ultimately, sustainable rural development.
In the project, we will adapt our DIH strategy and develop our range of services to meet identified needs by improving the integration of young people and other target groups into the current DIH portfolio and adding specific services to support and develop synergies across sectors and generations. The measures to be taken will be based on the active participation and interaction of young people, i.e. students, as well as end-users and regional businesses and stakeholders. To implement our strategy, we follow a multi-actor approach in the development of DIH services, bringing together key target groups and thus paying special attention to integrating the abilities of students and young people into the process. The aim is to create a sustainable basis for accelerating and implementing the digitalisation of agriculture and the green transition through win-win synergies. BioPaavo, the business accelerator of the IBE, is also strongly involved in the project. Career Path & Mentoring Program. In the following, we give short descriptions of the proposed services.
Career Path & Mentoring Program
The career path and mentoring program allow companies to build modules into study programs tailored to their needs, such as innovation or working life development projects, specialization internships, or thesis opportunities. Students gain valuable work experience and contact networks, and specific career paths can be provided. The concept will be piloted in cooperation with Valtra Tractors (a brand of AGCO), which opens up the Valtra career path as part of IBE's agrology education program.
Linking suppliers & users of technology
Combining different target groups, such as technology solution providers and their end-users, is generally one of DIH's core services. During the project, we will pilot the Valtra Experience Squad concept, in which recruited students are trained to work as guides for customers and guests at Valtra Tractor Factory and the Tarvaala Bioeconomy Campus, where Valtra's tractor test runs for customers are carried out.
The brokerage of IBE research activities
Presentation & dissemination of RDI activities, e.g. at special events or as an exhibitor at general agricultural events, offers students the opportunity to participate in the design and implementation of demonstrations and to have direct contact with interested companies and stakeholders. Depending on the level of study and skills, students can act as junior counsellors but are also always coached by experienced experts throughout the process. Through this, students' competencies and real skills and experiences are effectively built, and synergies and networking between generations are strengthened.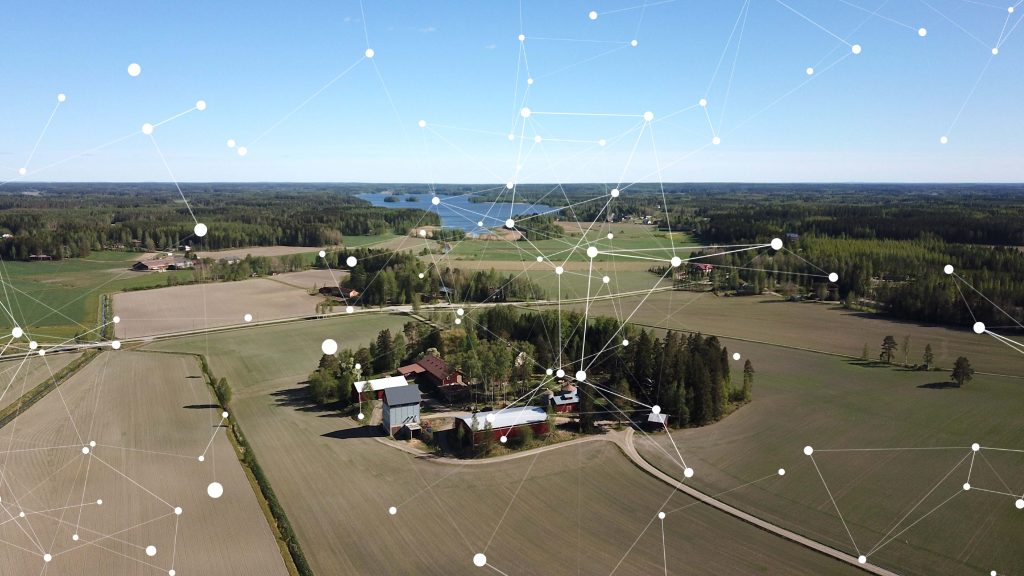 Empowering and facilitating prototype development and demonstration
Tarvaala Smart Farm offers real agricultural experimental conditions, making it an ideal environment to test and demonstrate prototypes of technological solutions. As part of the prototype facilitation service, we are building a concept in which dedicated innovation groups of agrology & IT students develop solutions to challenges posed by companies. In this way, students are involved in the entire innovation chain from idea to problem-solving. Practical solutions are taken to the next level, prototype demonstration. This innovative process is multidisciplinary, unites different generations and allows different stakeholders to work creatively together towards common goals.
Student-Business Forums
In the field of agriculture, there are hardly any business forums for students in Finland. Bringing students and companies together as part of a facilitated event and panel discussion would therefore be very valuable. Young students are the experts of the future and making their voices heard in the right environment is particularly important and allows for a genuine intergenerational exchange of information. Such forums create new networking, employment or thesis opportunities for students and offer companies the opportunity to search for and recruit emerging experts.
Hackathons & Innovation competitions
Jamk BTI's business accelerator BioPaavo provides turnkey services for companies to solve challenges related to agriculture and bioeconomy on an assignment basis, and hackathons are one of the tools used. Hackathon is an innovation competition where teams look for solutions to a challenge presented by a customer company in a short time. BioPaavo hackathons combine a multidisciplinary approach and team collaboration. During the hackathon process, participants will receive support and sparring from experts to hone their ideas and build collaboration with the client company. In connection with the project, AB Smart DIH and BioPaavo will actively promote the participation of student teams in open hackathons and will launch dedicated youth hackathons.