Discover DIONE, the H2020 project that uses SENTINEL and innovative technologies to facilitate the CAP payements
The DIONE toolbox is a solution for the EU Paying Agencies in charge of the Common Agricultural Policy direct payments. Using innovative and digital technologies, the DIONE toolbox improves the workflow of agricultural monitoring and compliance checks for area-based direct CAP payments and reduce drastically related operational costs.
Read the Press Release: The DIONE' Toolbox - Innovative technologies for agricultural monitoring
DIONE project uses satellite observation and innovative technologies on the field to support the monitoring and thus, reduce the need for on-site inspections by Payment Agencies. The DIONE toolbox also includes a "Green Compliance Toolbox" which provide quantified information regarding the environmental performance of greening on a regional and/or national scale of the paying agencies' jurisdiction.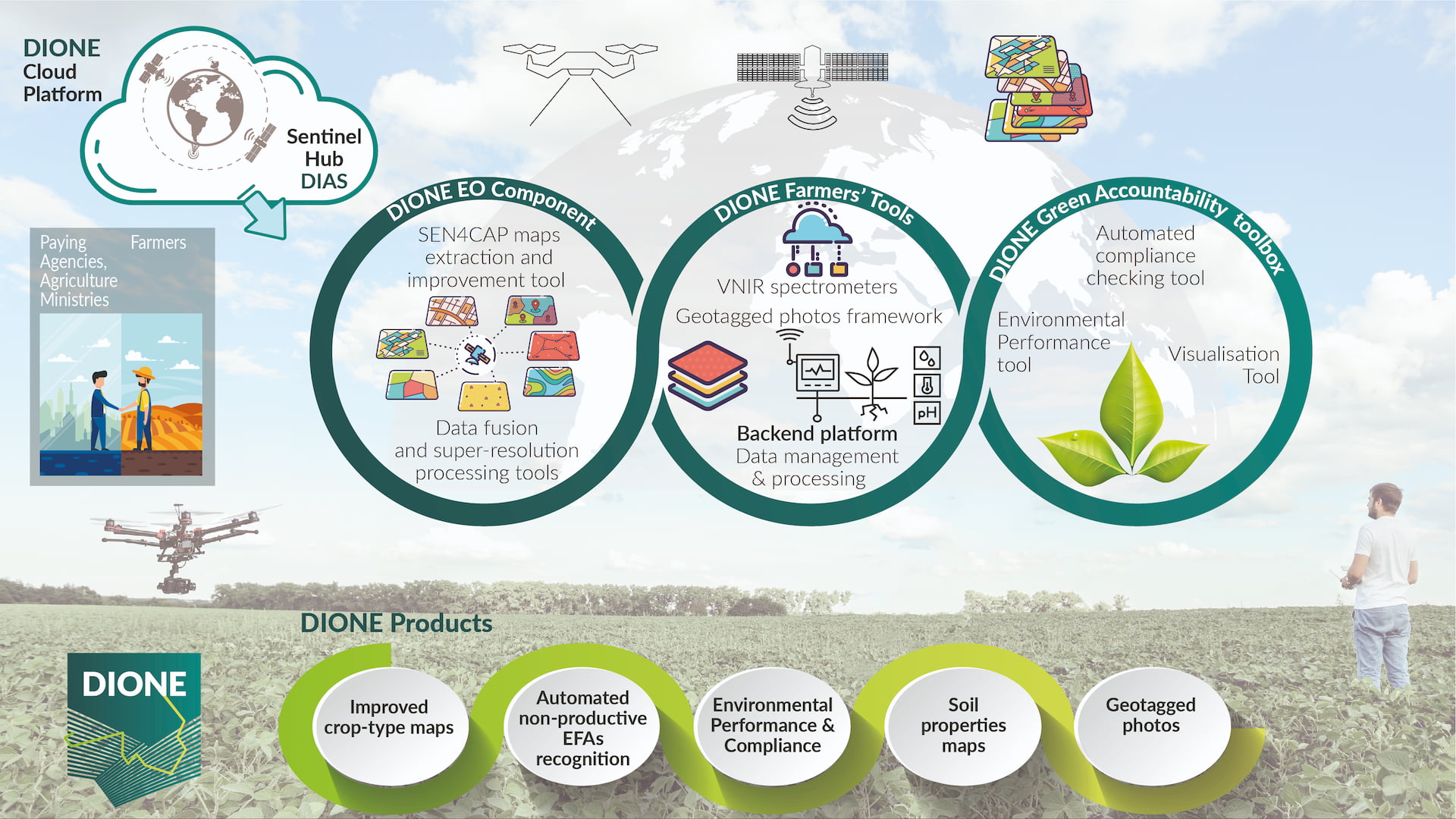 "DIONE will provide important socio-economic benefits, such as significant reduction of operational costs, improved delivery reliability towards on-time full delivery, reductions of on-site inspections, while in parallel will improve resolution accuracy level of Sentinel data and enrich the portfolio of monitoring/evaluating services, differentiated in efficiency and reliability.", highlighted Dr Amditis, the project's coordinator.
DIONE Project is funded by the Horizon 2020 Programme of the European Commission, read more about the project here.