Join StrikeTwo from 1 November to 4 November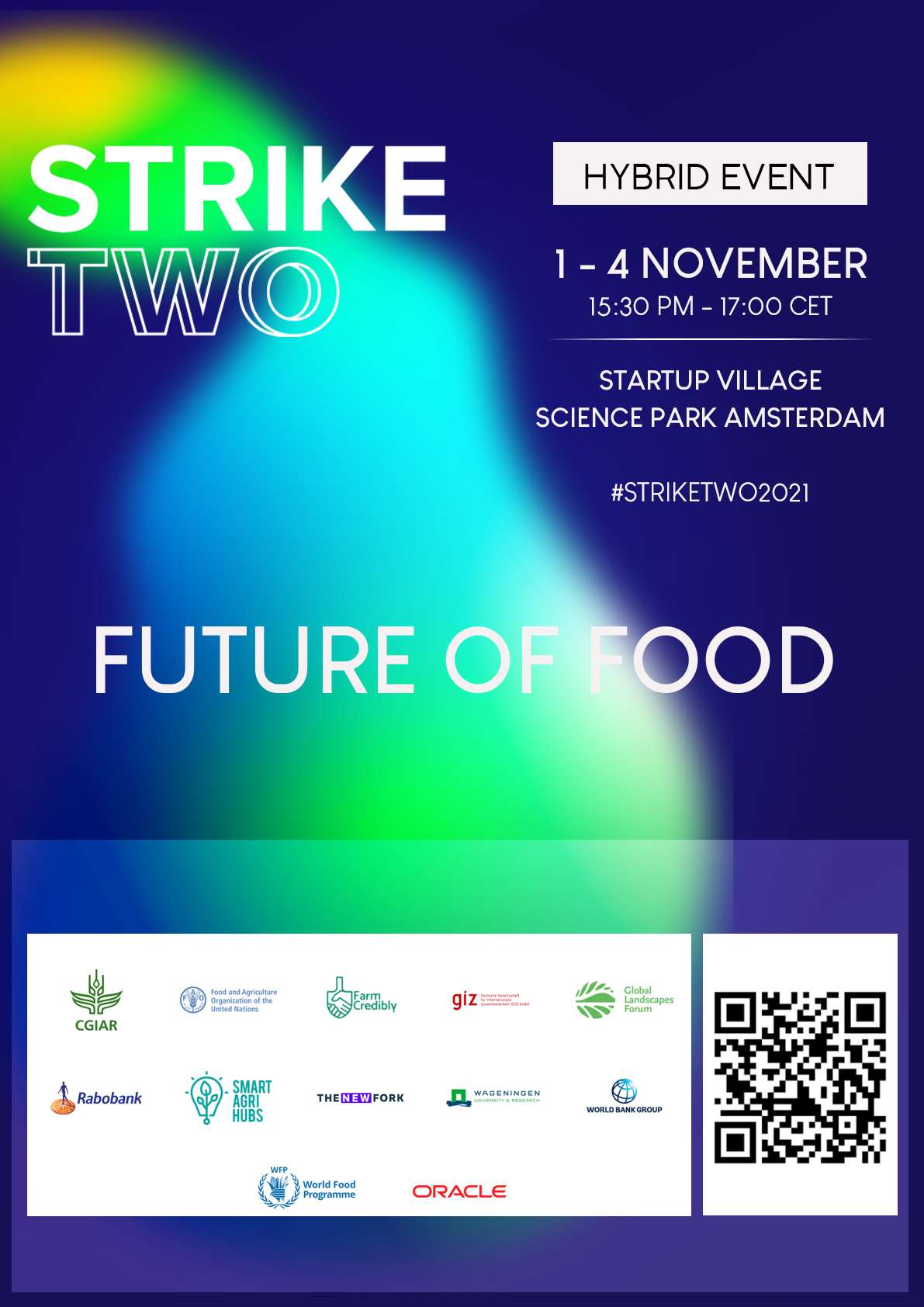 StrikeTwo is a combination of a hackathon and an acceleration program, addressing the biggest challenges of our food system. It is a new beneficiary of the EXPAND open call.
If you work in tech or agrifood and are keen to speed up the food transition, StrikeTwo is for you!
This 4-day working summit results in concrete committed innovation roadmaps. StrikeTwo's overall objective is to accelerate the resilience of the agrifood economy with technology.
The event will start on Monday 1 November until Thursday 4 November.