European Gender Equality Week - Cristina Caparrós

Tell us about yourself
Can you explain a little more about your background? (city/country; training, etc.)
I am from Barcelona, specifically from La Barceloneta, a neighbourhood located by the sea. I come from a family of fishers, however, when I had to choose my bachelor's studies, I decided to study a degree in Chemistry since the degree in Marine Sciences had still not been created, after that, I did a PhD in Biotechnology.
I never abandoned my fisher background, in fact, I had always been a ship operator. In 2001, I decided to change my life and I quit researching and teaching to dedicate myself to the family project, with the idea in mind to connect fishers and consumers using new technologies and new forms of dissemination.
What is your current job position? What do you like about it?
I am in charge of La Platjeta, a project aiming at connecting our fishers from La Barceloneta and the final consumers, restaurants and small shops. Currently, we have two vessels and I am co-operator of two of them and co-owner of one of them. My dad went fishing until he retired, now my cousins took over that activity, and my mom is currently the operator of one of the vessels. We are not 'fish distributors', we are all part of the fishing team, from the land and from the sea.
Gender issues in the fishing sector
Would you say that fishing is really a man's world, or do you see more women in this industry as well?
The statistics speak for themselves, for instance, in Barcelona there are no fisherwomen. It is really a man's world as all the visible tasks are done by men and all the invisible ones by women. Fishing is a way of life and a family enterprise, and usually, the young men were the ones going fishing. However, this is only one part of the fishing activity; there are millions of other jobs related to fishing that, traditionally, have been done by women, women work was not visible, and was frowned upon in society. These jobs include bureaucratic tasks, preparing the vessels, mending and patching the fishing nets or selling the fish. And all these activities are added to the existing housework, preparing the meals, or taking care of the children. In our case, it was my mom who was in charge of all of these jobs.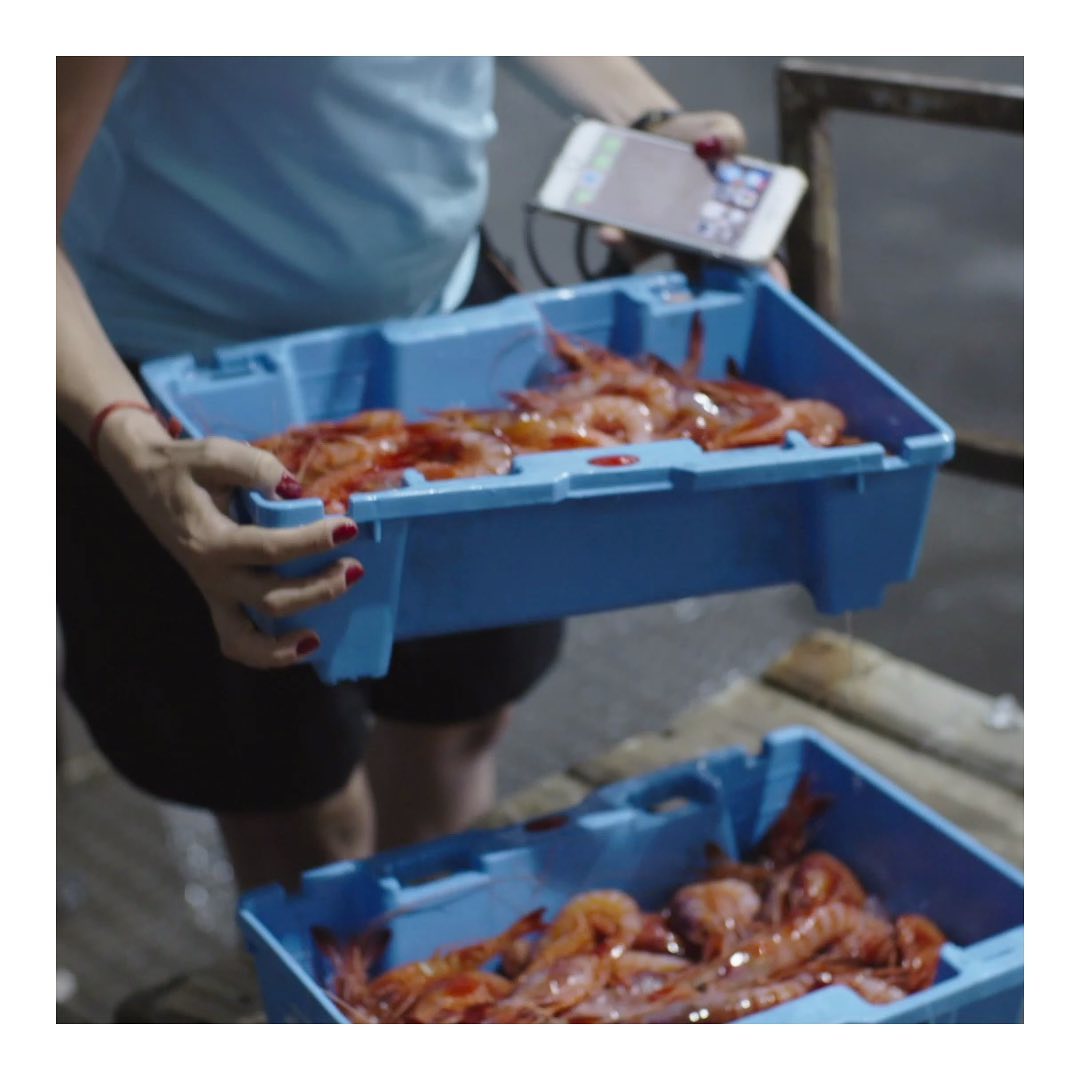 Do you feel that your career would have been different if you were a man?
Fishing is a closed sector, however, it is a familiar one, so I have never encountered big challenges in our fishing port since I have also had the support of my family. In fact, in the beginning of our project, when I was taking over some of the activities, I was introduced by my dad.
However, when visiting other fishing ports, I have been asked for the 'man in charge' or treated as an inexperienced person, and this is really disappointing after all the work done.
In conclusion, it is a men's world, but it is also very familiar, there is a lot of respect for the work done. However, when you leave the family bubble, as a woman, you are over-surveilled and overanalysed; furthermore, if I were a man, it would have been way easier to implement my ideas and initiatives.
Can you mention some of the gender equality measures your organisation has in place, which do you think is the best / most efficient?
The leading members of our organisation are three women, besides, we also have some supporting tasks performed by men.
We collaborate with several institutional and cultural centres to make the women more visible, not only in fishing but also in other sectors. Besides that, as Cap A Mar we are working on different directions to further value the role of women in fishing, for instance, in 2022 we are creating an exhibition of "Women and Fishing".
Your message and advice
What would you like to say to the decision-makers?
Firstly, to ask the fishers and the fishing sector before making decisions, as well as taking into account, small and family-run projects.
Secondly, Regarding gender equality, there are two options, either decision-makers change the system, or they help the ones who are already changing it. There are a lot of small projects innovating, but don't have enough support.
What advice would you give to any young person starting to build a career similar to yours today?
I am really full of gratitude and passionate about my job, however, it is a hard and demanding job. For this reason, I would suggest fighting for what you want but focusing on the battles that are worth fighting for.