Application of OriginTrail to the organic food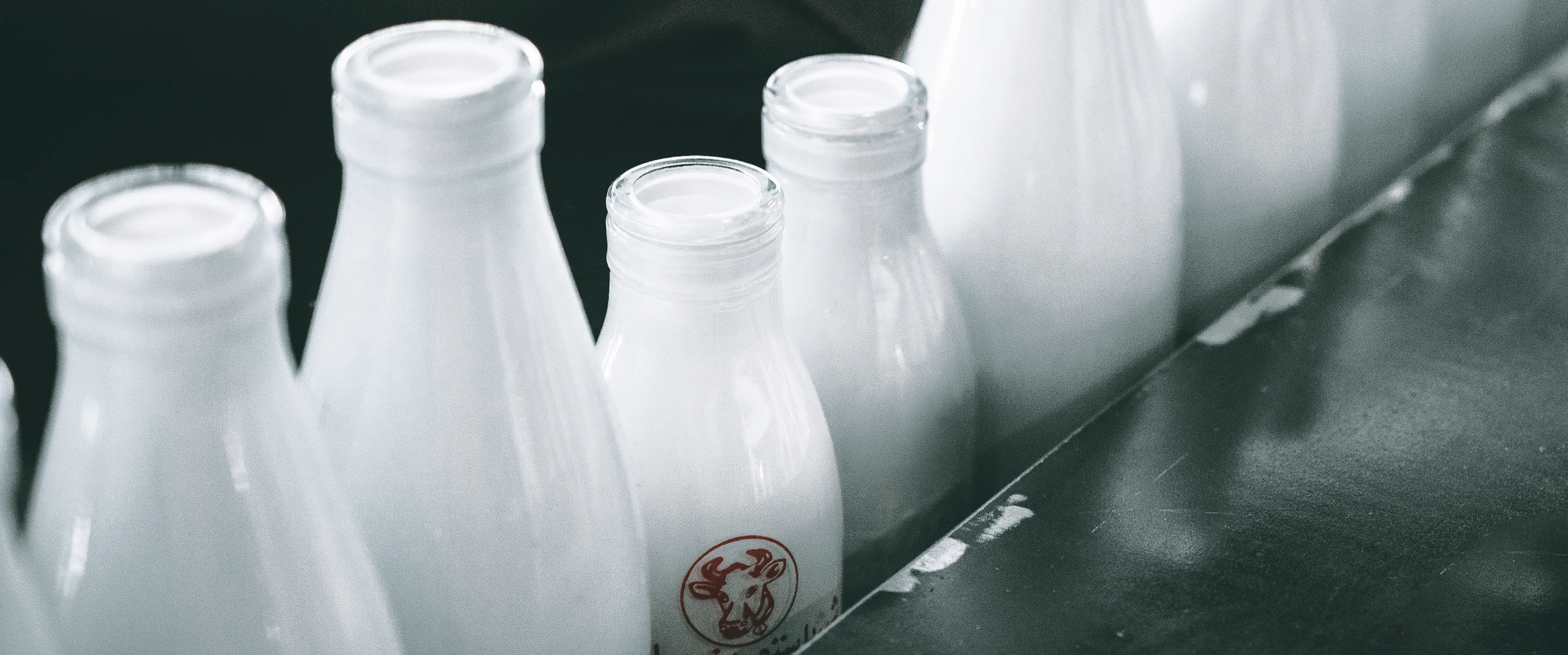 Application of OriginTrail to the organic food
Transparency and trust are crucial for a well-performing and sustainable organic food sector. Global food manufacturers find it hard to guarantee that the ingredients they use are not fraudulent. This is also relevant in the organic food industry as the mislabelling of conventional foods as 'organic' happens sometimes. The root cause is insufficient data exchange due to a lack of trust between different organisations. As such, data is often stored in silos at every point in the supply chain, which is a barrier to effective traceability if a recall requires immediate action or if food brands want to, for example, transparently communicate food provenance to their consumers. Trace Labs is actively tackling this problem with unique solutions built on the open-source OriginTrail Decentralized Knowledge Graph (DKG). With the use of the OriginTrail DKG, crucial data from stakeholders across the supply chains is able to be connected and secured from manipulation through blockchain technology. Trusted and connected data is then used in different web applications to improve traceability of products, increase trust, and help optimize every stage of the supply chain management process.
When a problem such as contamination or mislabeling is discovered, the solution enables quick discovery of the product trail end-to-end. With all the data interconnected and accessible, it is easier to track and trace the root cause of any problem that may occur. This drives down the costs of recalls and prevents food waste. The organic food industry is a booming business and information concerning organic labels is important to consumers. Consumers might be willing to pay more for organic products if they can be confident of where their food comes from and what the growing conditions are.
"When a problem such as contamination or mislabeling is discovered, the solution enables quick discovery of the product trail end-to-end. With all the data interconnected and accessible, it is easier to track and trace the root cause of any problem that may occur."
As part of the EU-funded SmartAgriHubs flagship innovation experiments, Trace Labs deployed two pilots. In the first pilot, one of the largest poultry producers in Southeastern Europe, Perutnina Ptuj, partnered with Trace Labs to launch a web-based provenance application using the OriginTrail DKG, a public permissionless DLT network, to exchange, secure, and connect data for their premium poultry range. Through the use of this application, consumers purchasing Perutnina Ptuj's packaged products from their Natur Premium poultry breeding range could be certain of the local origin of the products and learn more about breeders and conditions on the farms by using their smartphones.
As part of the pilot, Trace Labs expanded on the first version of the application and also integrated it with a Kakaxi remote sensing IoT device and camera. This provides the food brand with additional IoT data from the farms (humidity, temperature, rainfall, sunlight, time-lapse pictures from the farms) that can be used as tools for marketing and communication with the consumers. This kind of innovation could be applied to the organic sector so that the consumer can get all the desired information about organic production by using their smartphones.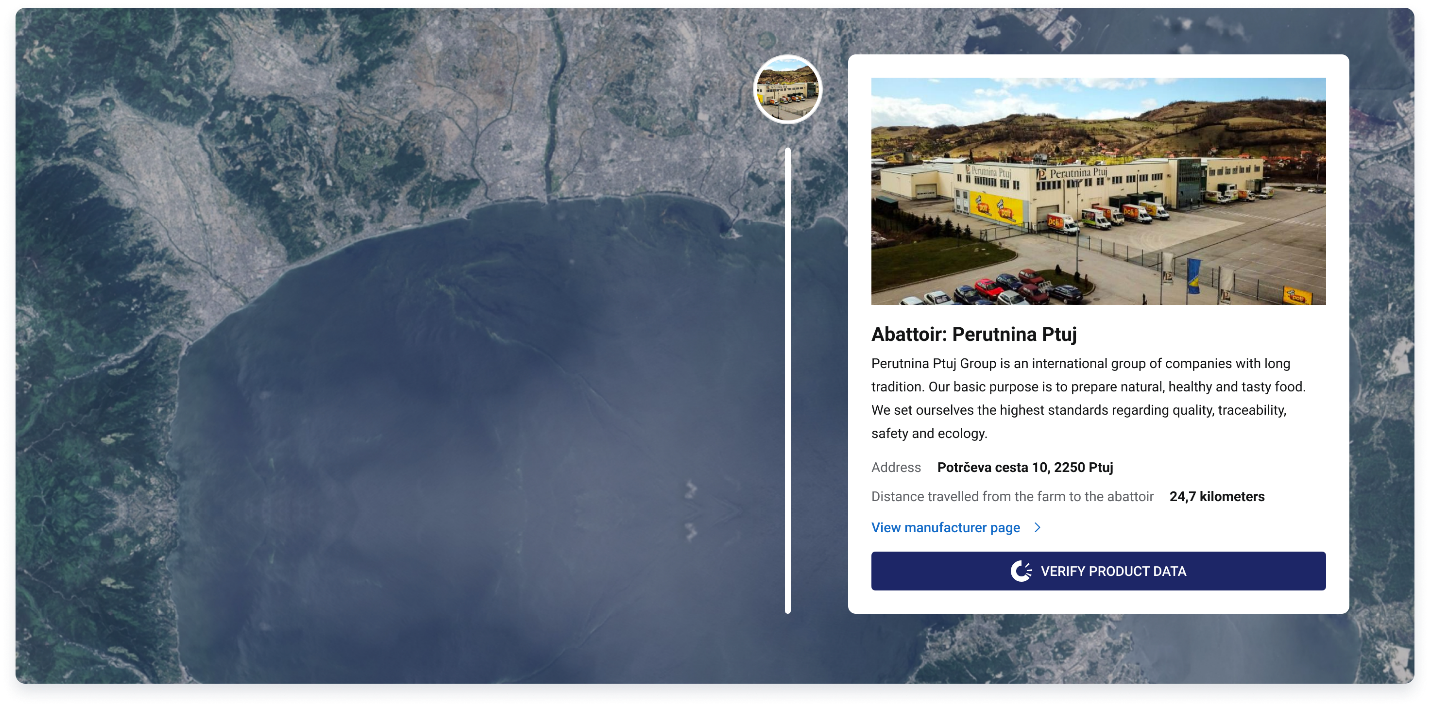 For the second pilot, Trace Labs partnered with Agricultural Cooperative Šaleška Dolina in Slovenia, an agricultural cooperative with 200+ member farmers delivering milk to one of the largest dairies in the region. In this case, OriginTrail DKG was paired with the smart contract capabilities of Oracle Hyperledger Fabric to deliver a solution that showcases how blockchain-based technologies can improve efficiency, safety, and trust in food supply chains without interrupting existing business processes. The developed solution automated the payment process for milk, where many stakeholders are involved, utilizing trusted and connected data from the DKG. This use case highlighted a trust gap among the farmers, the cooperative, and the dairy, and showed how it can be effectively overcome with decentralized technology, utilizing the OriginTrail DKG and Oracle Hyperledger Fabric. Similar trust gaps in the organic sector, for example between the cooperatives and supermarkets, could be addressed in the same way.
However, not all business processes in agri-food supply chains require such transparency. On the contrary, sometimes it is essential that certain information is kept confidential for various reasons, for example, contractual or other business-sensitive information. Or, that it is only exchanged and accessible to certain partners within a value chain. Trace Labs' technology offers a solution. Since a lot of the included data is very business-sensitive, data access control and permissioning are handled with great care. Critical data is kept in the secure private store of the OriginTrail node subgraph with only key integrity-assuring data points published to the public DKG (metadata for indexing and cryptographic proofs for data validation). The implemented solutions prove that effective and efficient blockchain solutions can be built on top of existing IT infrastructure. There was no need for costly rip-and-replace of existing IT infrastructure with any of the stakeholders in the respective value chains when implementing the solutions.
In conclusion, by enabling users of the solutions to combine both the integrity of public networks and the confidentiality of private ones, depending on their business needs, Trace Labs ensures that agri-food stakeholders are able to extract tangible benefits from using blockchain-based technologies. Namely, making sure their supply chains are more efficient, more transparent, and more sustainable. All things which increase the long-term viability of their business and allow for a greater value proposition.