SmartAgriHubs
Precision agriculture - what do eu farmers want?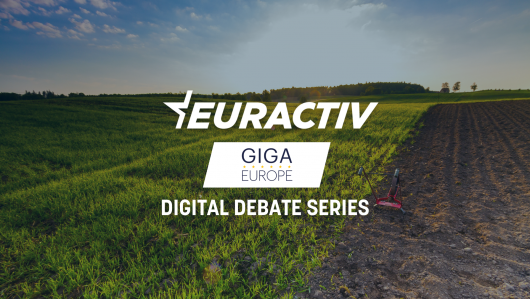 05 December 2022 | 14.30 to 1545 CET
Many of society's most important activities, such as the production of food, constitute some of the globe's most carbon-intensive industries. In the European context, there are the compounded strains of feeding an aging and growing population, the rise of food prices, and the EU resolve to implement the Green Deal and make Europe a climate neutral continent. Retailers are also experiencing a greater demand from consumers for sustainability and traceability. This presents several challenges for an already complex industry. Furthermore, an increase in global climate variations is making farming less predictable
This EURACTIV-GIGAEurope Digital Debate will examine the role that digital technologies can play in global efforts to address food security issues and make agriculture more sustainable. Questions to be addressed include:
- What are the current attitudes and adoption rates of precision agriculture tools of Europe's farms?
- What environmental challenges do farmers face and what is the role precision agriculture can play in tackling these?
- What is industry doing to address farmers' concerns around privacy and data ownership?
- What sort of regulatory assurances can policymakers provide if farmers invest in precision farming tools?