SmartAgriHubs
European Digital SME Alliance - Call for External Evaluators in ICT Standardisation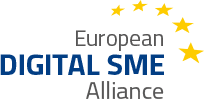 31 May 2023 | Deadline
Deadline: May 31, 2023
Funding amount: up to €400 per day
Call Type: Call For Experts
Eligibility (Geography): Eu Member States, Horizon Europe Associate Countries, International
StandICT 2026, a project funded under Horizon Europe and in which the European DIGITAL SME Alliance is a consortium partner, has launched a call to set up an External Pool of Evaluators (EPE), to review proposals to the StandICT.eu Fellowship Programme. The initiative will consist in a cycle of 9 Open Calls running over the 36-month project lifetime.
StandICT 2026 EPE will gather a set of 50+ recognised experts in the topics to be covered by the Open Calls, which will include the priority areas of the Digital Europe Programme (DEP) & the EC Rolling Plan for ICT Standardisation, including emerging standards on AI, Metaverse, Quantum Technologies, 6G and convergence across these technologies.
Deadline for submission: 31 May 2023 17:00, Brussels time.