SmartAgriHubs
CEMA Summit 2023: Empowering Sustainable Agriculture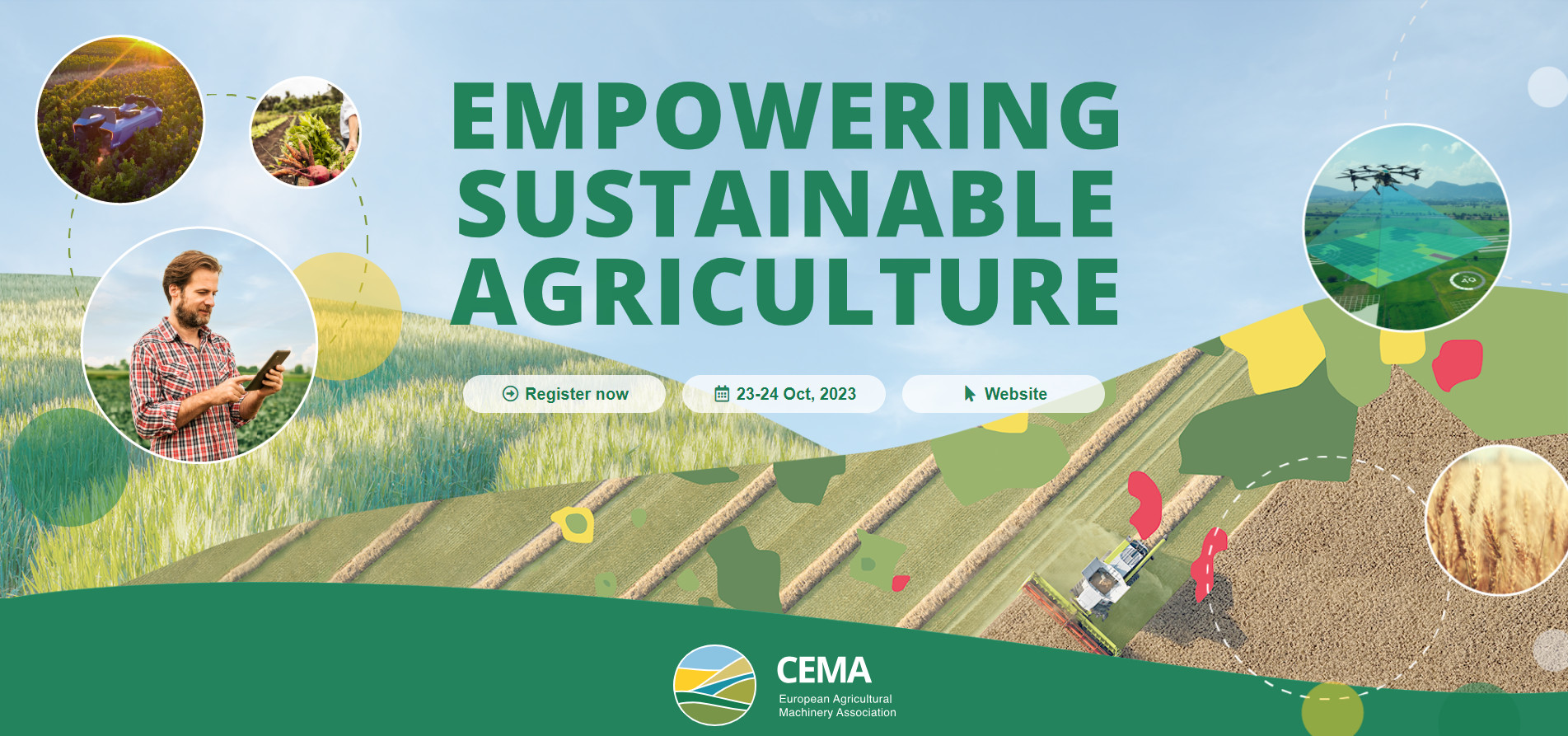 23 and 24 October 2023 | Brussels
Empowering Sustainable Agriculture is a summit organized by CEMA, the trade association representing the European Agricultural Machinery Industry.
The event will take place in Brussels, Belgium, at the Autoworld Museum on the 23rd and 24th of October 2023. The CEMA Summit will look at the ways in which the EU has been addressing the sustainable transition in the agricultural sector. It will review the innovations enabling the development and deployment of sustainable farming practices. It will also highlight what is already possible and what the future of farming will look like. The debate will revolve around the contribution of the agricultural machinery industry to sustainability, presenting solutions and innovations developed by the sector. From robots to precision farming, from soil working machines to alternative fuels.
Join us to be part of the discussion and come meet high-level speakers and experts from industry, European institutions, and the broad agricultural sector!