SmartAgriHubs
Instructions for the Video Testimonials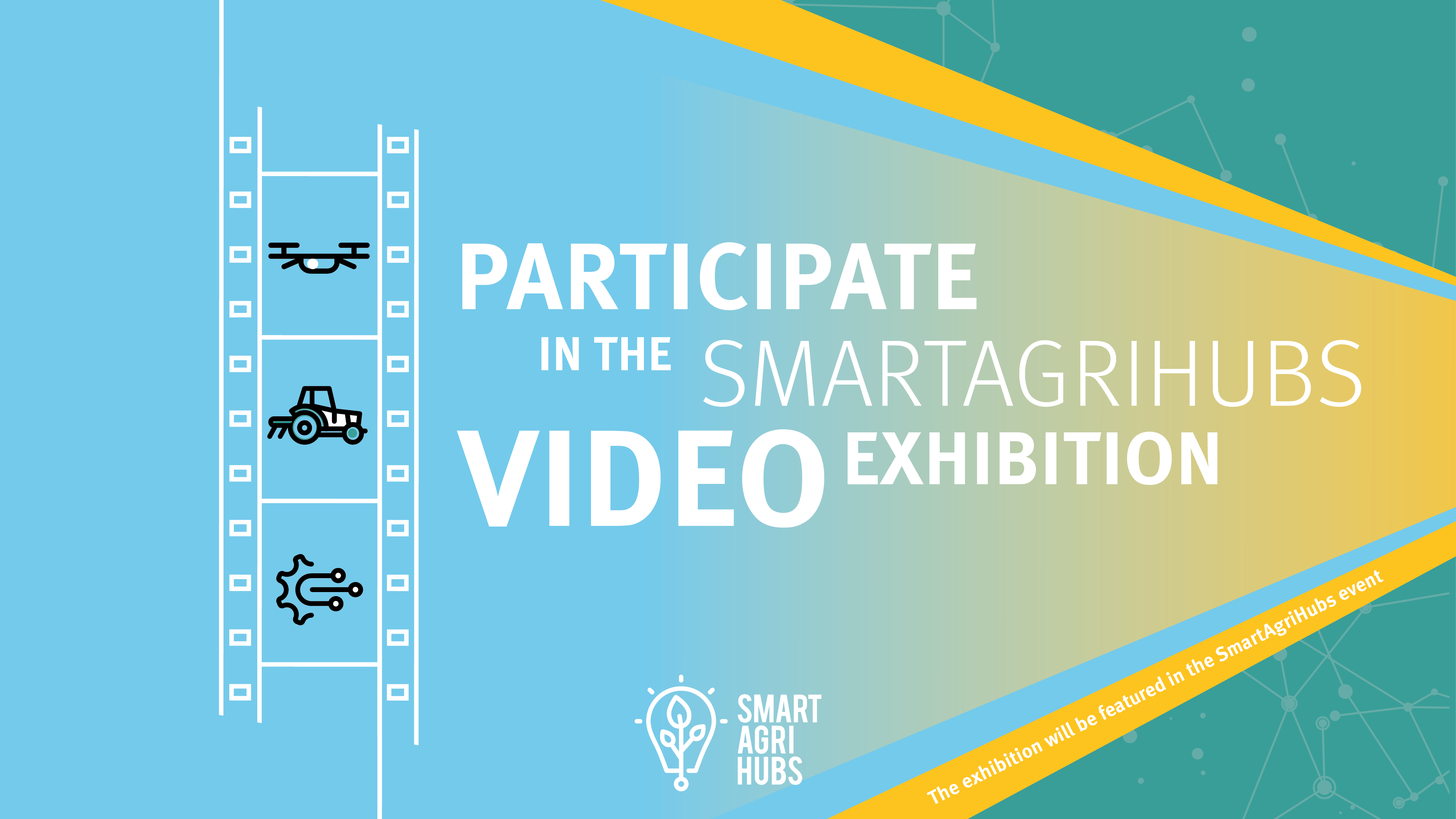 Are you a young farmer? Are you caring for the future of rural areas? Send us your video testimony!
An event in collaboration with the European Parliament
SmartAgriHubs is looking at the new generation of farmers. The community is interested in understanding what are the challenges faced by the young people in rural areas and how is digitalisation helping them.
For this purpose, SmartAgriHubs is organising a high-level event on this topic on the 25th of October at the European Parliament: How will technology bring back young people to rural areas?
We already have the confirmation of two MEPs: Jérémy Decerle and Bert-Jan Ruissen. Besides, we are organising this event with the support of CEJA, MIJARC, Région Pays de la Loire and RUMRA & Smart Villages.
Make your voice heard!
In this context, we call upon all young farmers to send us a short video describing their experience working in rural areas. We will upload the videos on our YouTube channel and we will publish them for the event, later in October! The videos will be integrated in the organisation of the event and they will be promoted on social media. We want the SmartAgriHubs ecosystem to hear what young farmers have to say about their rural areas!
What do we want to hear about?
• What are your challenges as young farmers?
• How is digitalization or digital tools helping you to tackle these challenges?
Follow the instruction to be uploaded on the SAH YouTube:
• Preferably, submit your videos in English. Otherwise, submit your video in your language and we will add the English subtitles.
• The video can't be longer than one minute.
• take the video in a landscape mode (16:9 format).
• Use the devices you have access to! We will not check the quality, go for your smartphone or the full professional studio!
• Send us your video to

communications@smartagrihubs.eu

, using

WeTransfer

(or similar service) and mention in the subject: "Video Exhibition–Name–Country -Submission"
• Send us your contribution by 15/10/2021, 17.00 CET at the latest.
We look forward to hearing your messages and learning more about the young farmers living in rural areas!
Share that with your friends, colleagues and family! Help us bring the voice of the young farmers in Brussels!